Join the HSU Youtubers/ "Ask Me Anything" Hosts!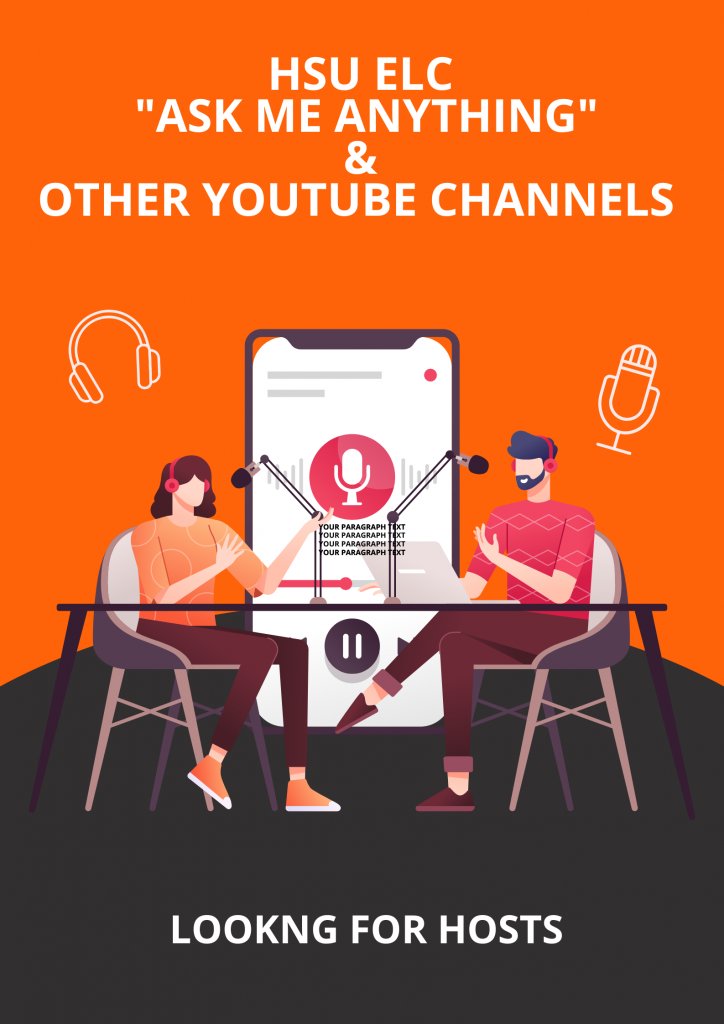 The English Language Center has set up a video studio for students to broadcast their own videos to all the students and staff at our university.
We are inviting you to be one of the core members of our team to produce English videos on any topics of your interest.
Upon joining the team, you will:
1. Launch your own English Channel related to your interests,
2. Be given advice by our staff to regularly produce YouTube episodes in English (indoor or outdoor; livestreamed or post-produced),
3. Enjoy the privilege of using our new studio and equipment to produce your episodes,
4. Be awarded 1 iGPS or 3 ECA/CS hours upon completion of each episode
For examples of what your channel could look like, check out the channels we launched last year (1 2 3 4 5 6 7 8 9).
One more channel we would like to run is:
HSU "Ask Me Anything"
This channel will conduct interviews on specific themes with members of the HSU community (Presidents, Directors, teachers, admin staff, students, etc.) as well as external guests. We're looking for interview hosts who are witty, tactful, and confident enough to conduct an interview in English. Training will be provided to help hone your interviewing skills.
Students can join on an individual basis, as a pair, or as a group. If you are interested in joining our team, please fill in the form HERE. We will arrange a very short online meeting with you to discuss further details.