The ELC appreciates everyone who participated in the Six-Word Story Competition, whether by creating their own stories or by voting for their favorites.
Voting has closed and the results are in!
The top five stories are as follows (each entry will receive 1 ECA hour, 2 IELAS stamps, and a HK$100 book voucher):
First place, with 33 votes: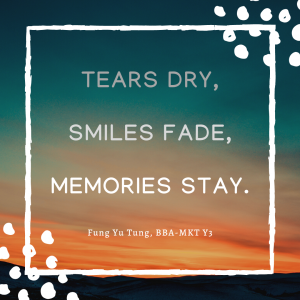 Second place, with 24 votes: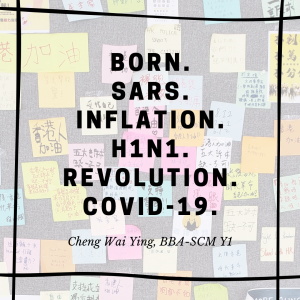 Third place, with 23 votes: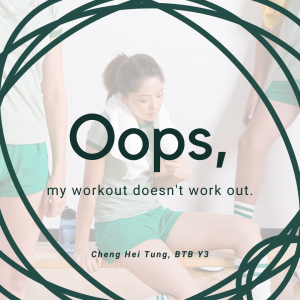 Fourth place, with 16 votes: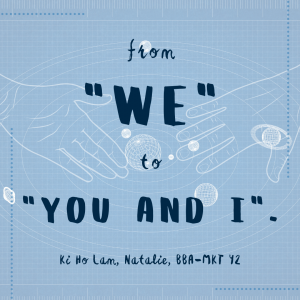 Fifth place, with 14 votes: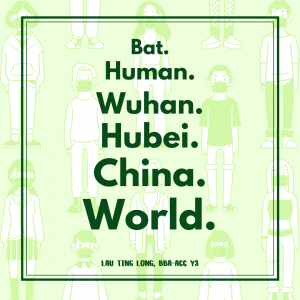 Honorable mentions are as follows (each entry will receive 1 ECA hour, 2 IELAS stamps, and a HK$50 book voucher):
'Why y'all here?' 'Stole a mask.' (Yiu Chun, BBA-ACC Y3)
I'm drowning. 'Learn how to swim.' (Yung Hei Yin, BBA-MGT Y2)
Singing hallelujah in front of Tiananmen. (Yim Ka Pak, Asian Studies Y2)
Precious: face mask, toilet paper, rice. (Chan Kwan Kei, BBA-ACC Y3)
His wedding party. My fake smile. (Li Ka Man, BBA Y3)
Goodbye is not good[;] it sucks. (Yuen Wai Lam, Nova, BA-ENG Y3)
Typing … deleted. Words untold; love withh[e]ld. (Lau Ho Yi, BTB Y4)
My son; Father's son, Mother's grandson. (Mui Suet Ying, BBA-FA Y4)
For eternity, options ha[ve] never exist[ed]. (Chan Tsz Laam, BBA-CGC Y1)
I got champion[;] he got tears. (Ha Ka Ki, Human Resources Y1)
Therapy for insomnia: a midnight snack. (Yeung May Suet, Asian Studies Y1)
103, 201, We Shall Never Surrender. (Lam To Ming, BBA-FA Y2)
Tyranny brings rampage of cage[d] birds. (Li Hoi Hee, BA-ENG Y2)
Birth, enslavement, death … reincarnation? A tautology… (Wong Ho Man, BA-ENG Y3)
A digital scale, never powered on. (Chang Ka Kiu, Kristy, BBA-PA Y1)
Once again, thank you to all who participated! The ELC will take care of recording ECA hours and IELAS stamps for all entries. The twenty students listed in this email will receive a separate message about collecting their book vouchers.