One of the key features of our new website is that it provides you with the ability to book consultation appointments online. We provide a valuable service to students in the form of one-to-one help (you can also come in a group if you prefer) for all language related issues. Whether you are preparing for an IELTS exams, wanting to improve your essay writing, or just feel you need to brush up your speaking skills, we are at your service.
So, how do you book an appointment?
1. Go to the services page of our website: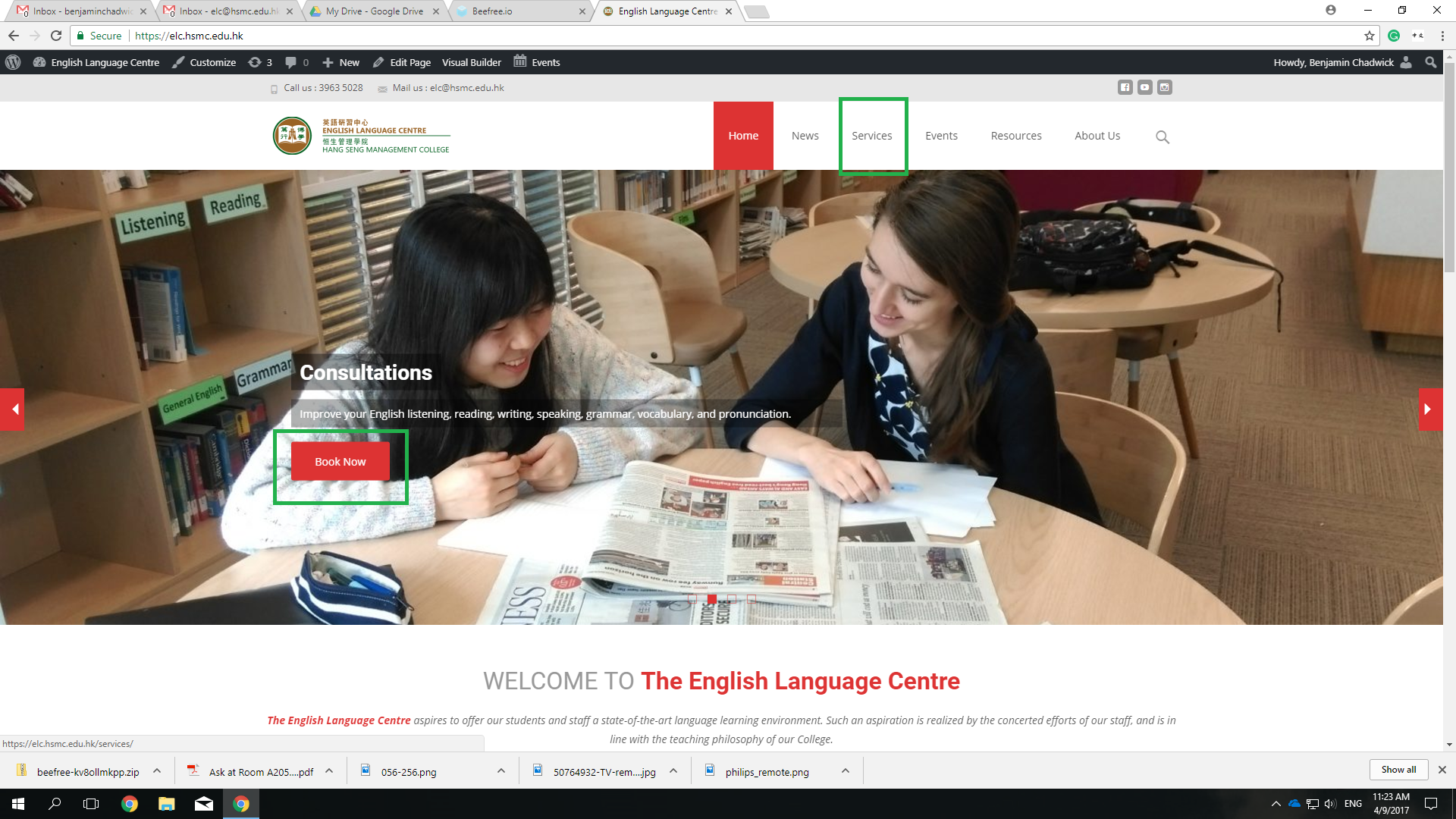 2. Click the 'Book Now' button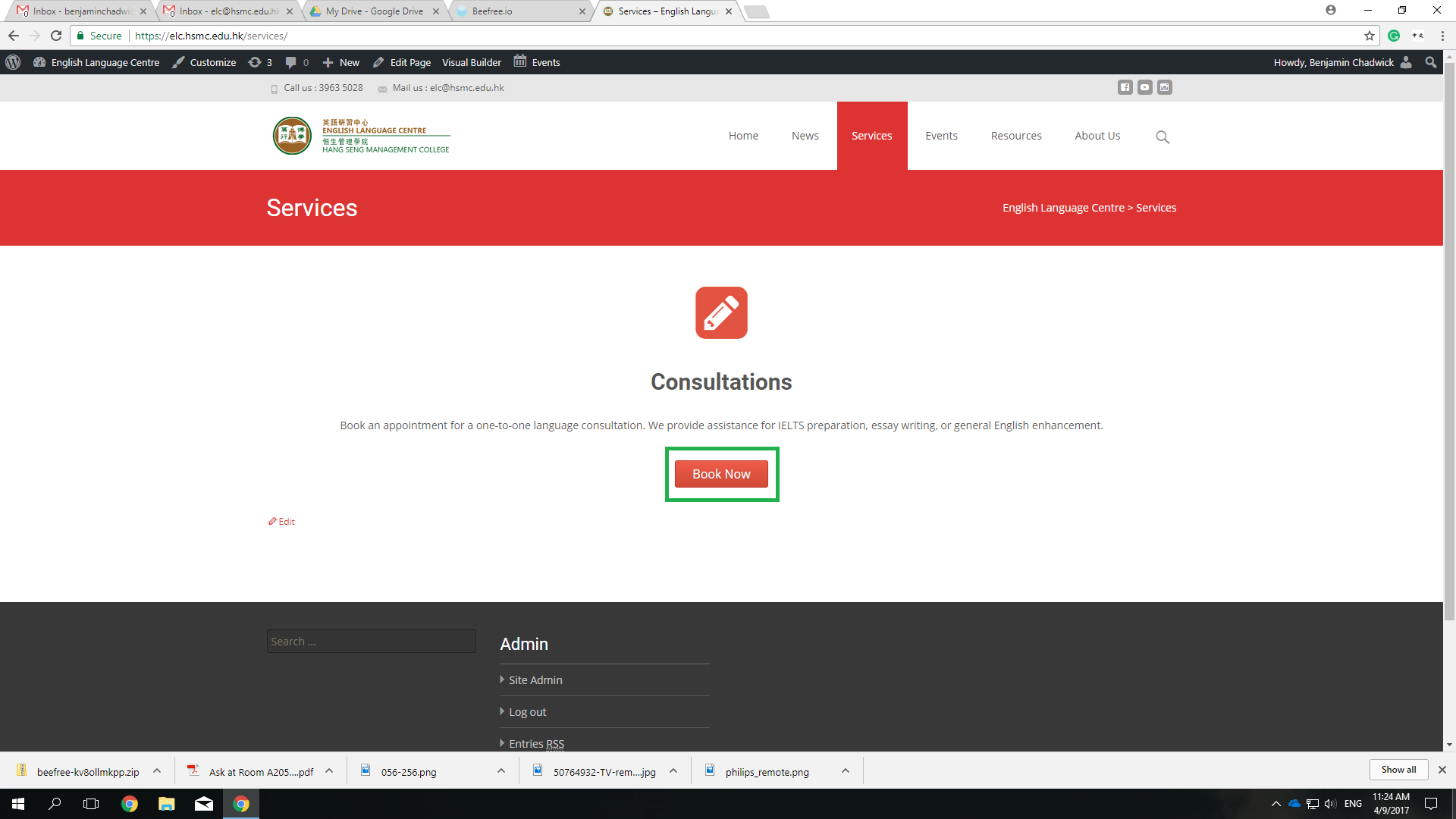 3. Log in using your HSMC Google Account.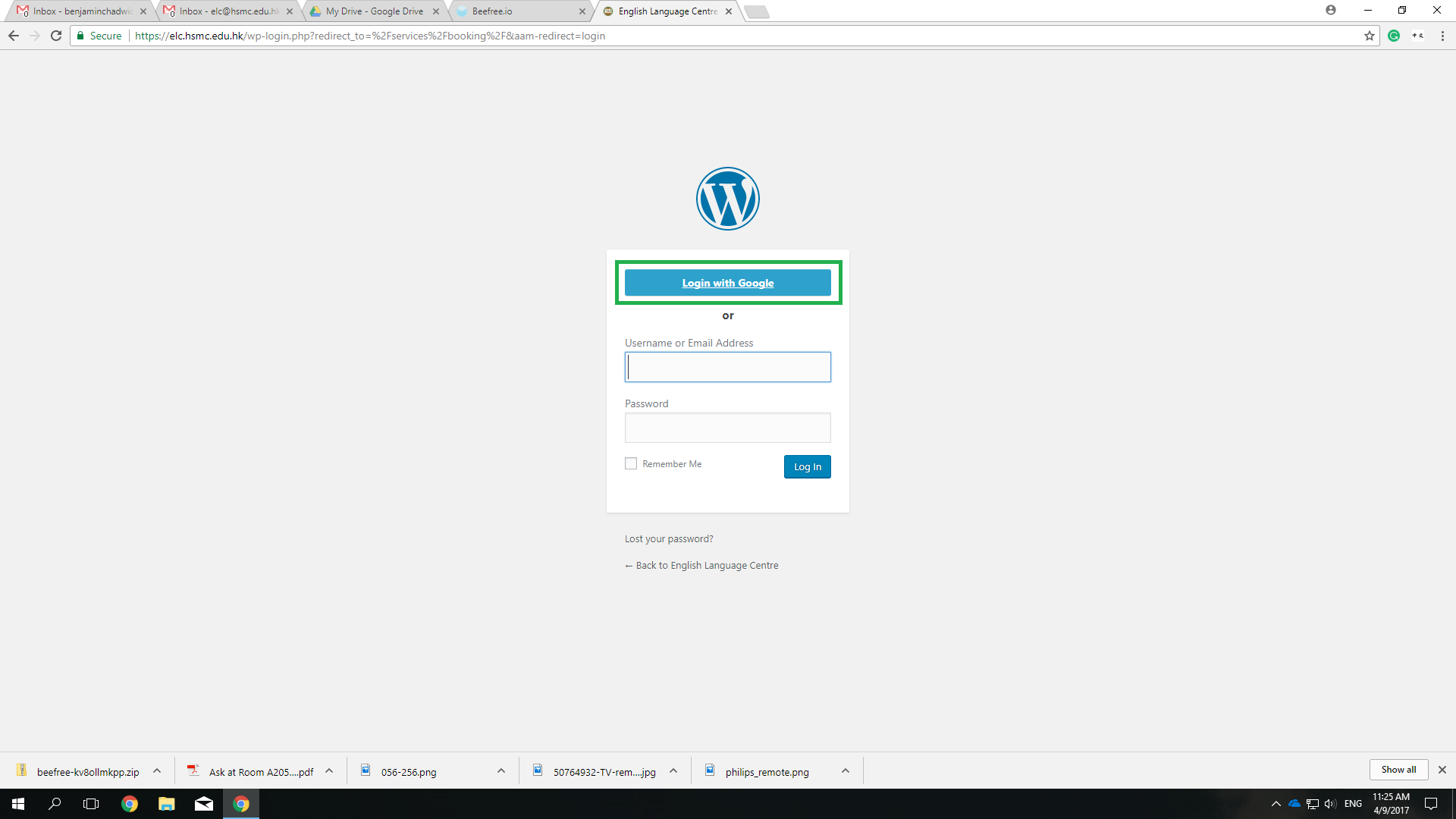 4. Choose the type of service and select 'Show available times'.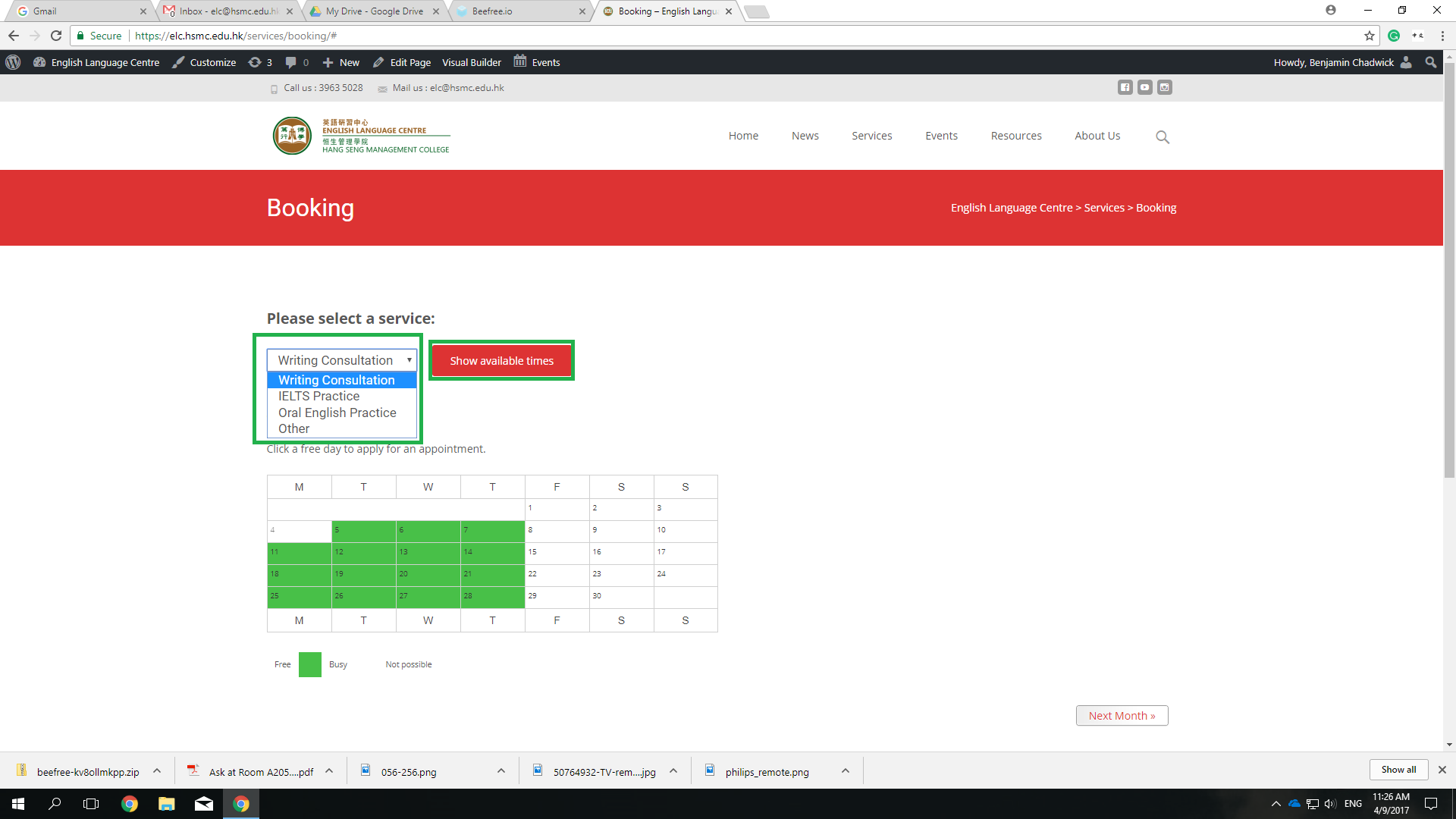 5. Select an available date and time that suits you.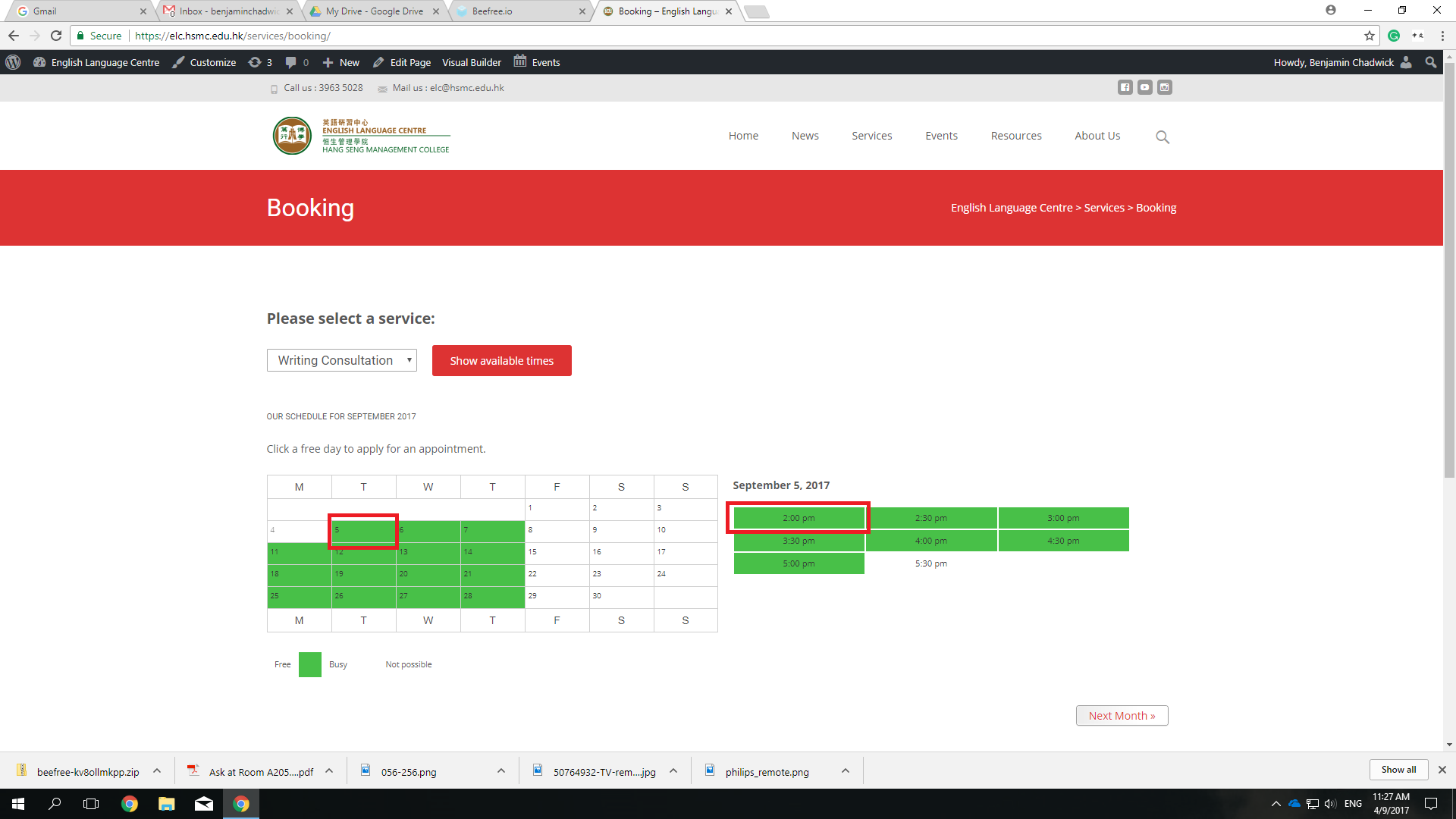 6. Fill in your contact information and add any notes you would like us to know prior to the appointment. Click 'Please click here to confirm this appointment'.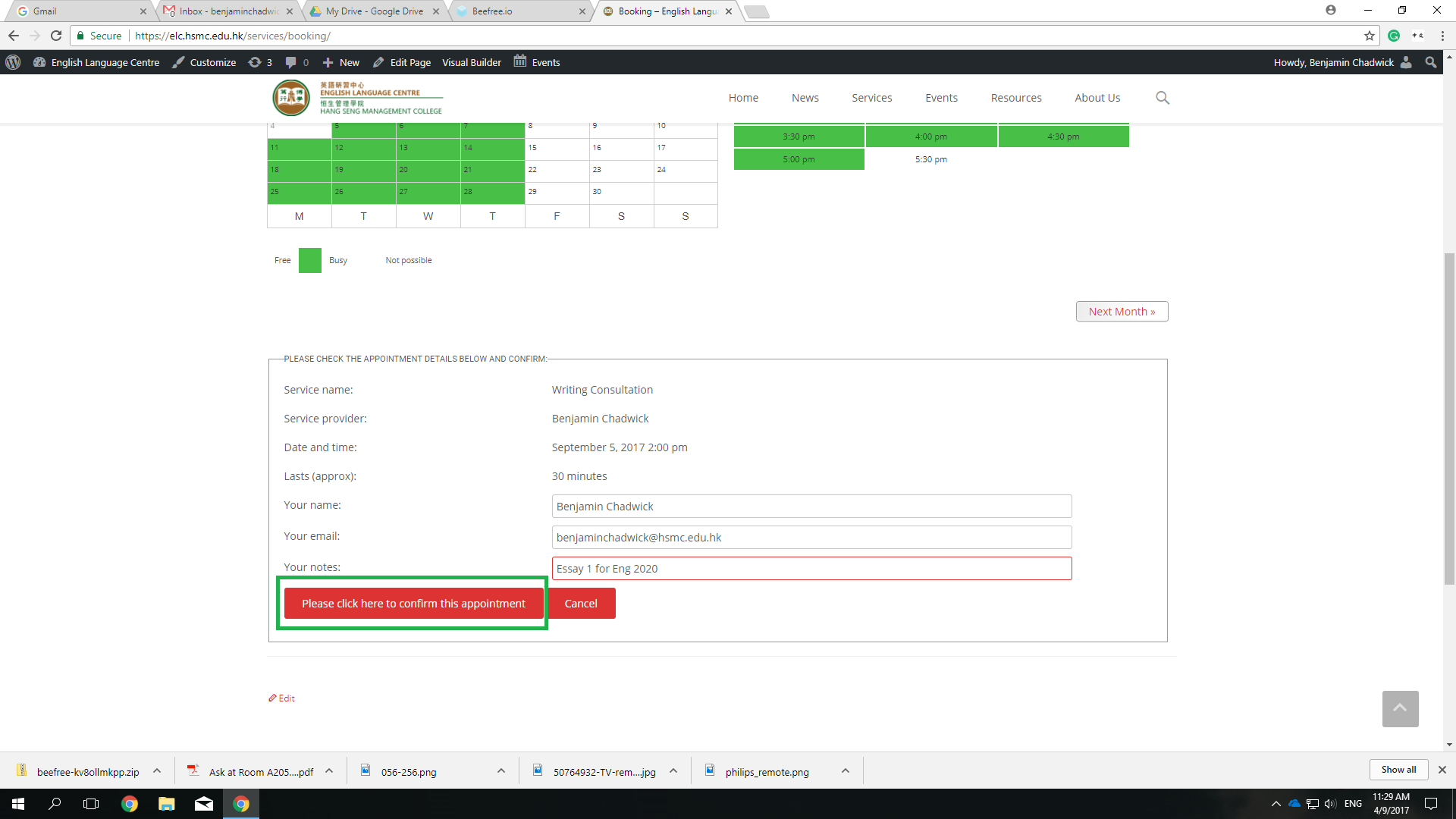 7. You are done! Your appointment has been booked and you will receive an email confirming the details. The email include a link that allows you to cancel the appointment if necessary.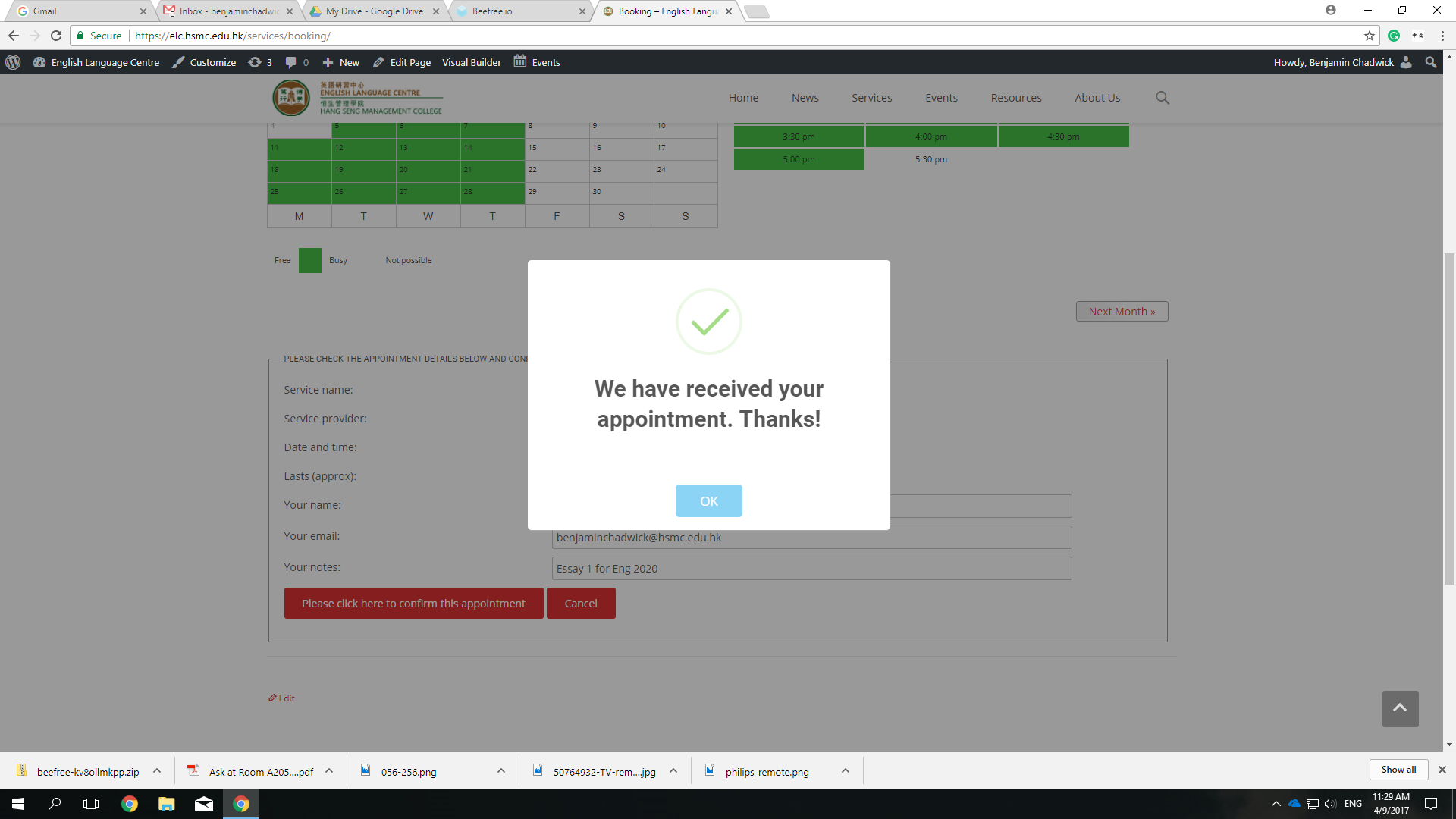 Note: if you are booking an appointment to discuss an essay, you should email the essay to elc@hsmc.edu.hk at least 48hrs before the appointment.